Esports Training Facility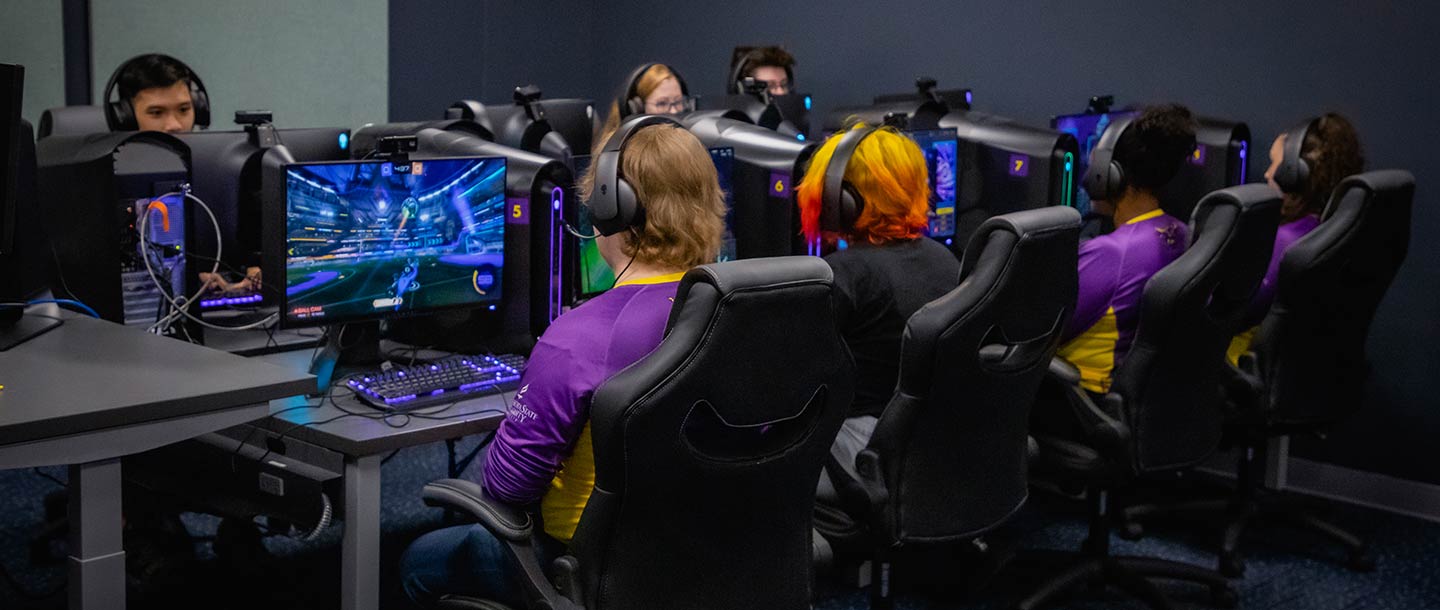 NOTICE: Closed during winter break (Dec. 9 – Jan. 7)
Located in Wissink Hall 121
The Esports Training Facility is the home of varsity teams and is open to all students to play and practice using our specialized gaming equipment at no cost.
reservationS
Reservations are recommended but not required. See our hours and guidelines below.
---
Equipment & Games
Enjoy 16 Alienware PC gaming stations with headphones, a Nintendo Switch, and Xbox controllers. Play games including:
Call of Duty
League of Legends
Madden NFL
Rocket League
Super Smash Bros. Ultimate
And more!
Guidelines
We abide by CDC guidelines for COVID-19 precautions. Read more on the University's current protocols.
Reservations required
Bring your MavCARD
No food or drink allowed
Cleaning Protocol
Cleaning supplies are provided.
It is recommended that visitors clean their station & equipment before use as a precaution
Visitors are responsible for cleaning their station & equipment after use to protect others
---
Broadcast studio
Our state-of-the art broadcast studio powers our Twitch livestreams.
Hours
Previous Week Week of 12/3/2023 - 12/9/2023 Following week
Today: Opens at 10:00 AM
Sunday

Closed

Monday

10:00 AM - 4:00 PM

Tuesday

10:00 AM - 4:00 PM

Wednesday

10:00 AM - 4:00 PM

Thursday

10:00 AM - 4:00 PM

Friday

10:00 AM - 4:00 PM

Saturday

Closed
Closed during winter break (Dec. 9 – Jan. 7)
Reservations recommended, reserve online*
Located in Wissink Hall 121, inside the IT Solutions Center
*Hours above are subject to change. Students may also request reservations outside of regular hours, but no guarantees.