Super Smash Bros. Ultimate
Awards & Accolades
NACE Circuit Central Qualifier Tournament Champions | Fall 2021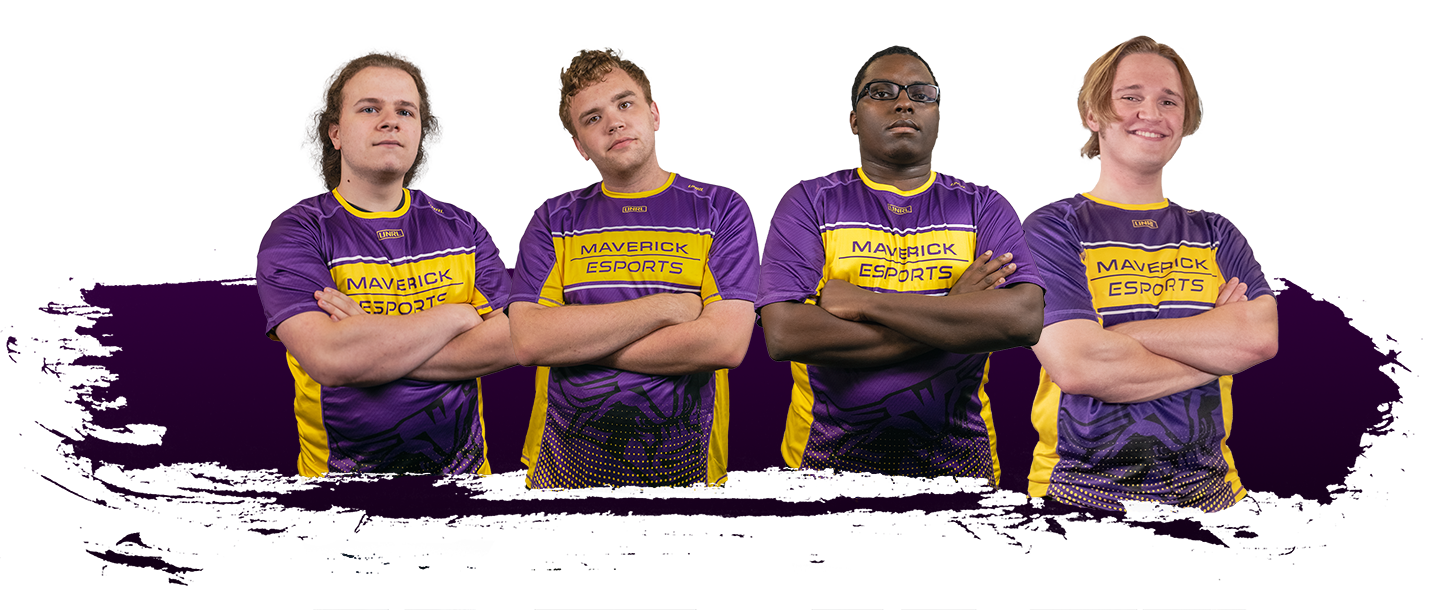 "CRUSTACEAN JAMES"
Johnathan Brandt | Computer Information Technology & Computer Engineering | Sophomore
Johnathan is from Robbinsdale, Minnesota. He played a variety of games throughout his childhood and gaming has always been a big part of his life. After years of playing SMASH at the casual level, he is thrilled to now be playing competitively for Maverick Esports.

"CRYSTLMATH"
Spencer Connolly | Mathematics | Senior
Spencer is from Lake Elmo, Minnesota. His cousins got him into gaming when they would play Super Mario at his grandparent's house. As a varsity player he loves continuing to improve at one of his favorite games with other varsity players.

"RIVAL"
Carson Pike | Undecided | First Year
Carson is from Northfield, Minnesota. He got started gaming by playing Mario Kart with his sister and quickly developed a passion for fast paced games. He is thrilled to be competing with the varsity team and continuing to enhance his skills.

"DEFECTOACE"
Jeffrey Robinson Jr. | Graphic Design | Sophomore
Jeffery is from St. Louis Park, Minnesota. He grew up playing on a Nintendo GameCube and quickly developed a hobby for platformers and fighting games. After years of practicing, he now enjoys showing off his skills in varsity competitions and hopes to inspire others to pursue esports.
---